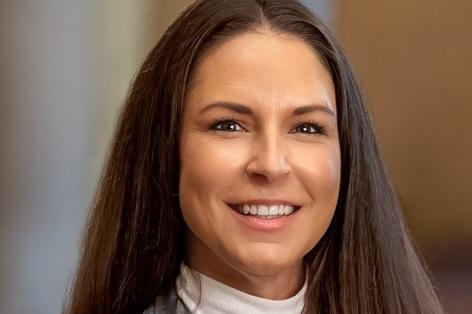 Blaise DiBernardo joins Bolton St. Johns' Albany office having most recently served as the Assistant Secretary for Transportation and the Acting Deputy Secretary for Transportation in the New York State Executive Chamber. While serving in this capacity, Blaise had oversight and responsibility for operations at New York's transportation agencies and public authorities including the Metropolitan Transportation Authority, Department of Transportation, Thruway Authority, Port Authority of New York and New Jersey, Department of Motor Vehicles, the Bridge Authority, and the Niagara Frontier Transportation Authority. Additionally, Blaise oversaw priority infrastructure projects across the state from concept and design, through execution and completion. Her knowledge and understanding of construction, procurement, planning, legislation, and policy made her a valuable source of advice and guidance to all levels of government.
During her career in public service, Blaise also had the pleasure of serving as the Deputy Commissioner for Strategy & Innovation at the Department of Motor Vehicles leading the agency through major transformation initiatives, Deputy General Counsel and Special Counsel at the Thruway Authority, and the Chief Attorney for FOIL & Research in the New York State Executive Chamber.
Prior to her years in government, Blaise was Associate Counsel and Government Affairs Coordinator for the New York State Association of REALTORS® (NYSAR) tasked with coordinating and executing NYSAR's state and local legislative agendas, drafting memoranda in support and/or opposition to proposed legislation, developing a grassroots lobbying structure for NYSAR's members, and providing legal analysis and guidance to REALTORS® in New York State.
Blaise is a graduate of Albany Law School, the University of Rochester and Emma Willard. She is the proud mother of two beautiful daughters and lives in Niskayuna, NY with her husband and children.