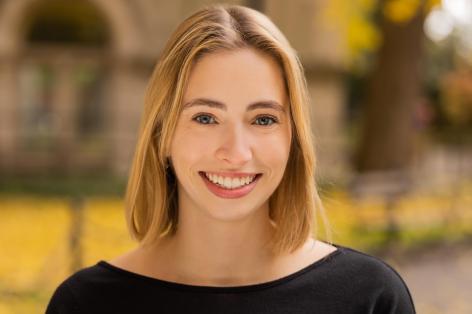 Caitlin Neuhaus Kilgore joined Bolton St. Johns in January 2022 and works with clients in New York City, Albany, and Washington DC. Caitlin works closely with clients to conduct research and guide strategy. Caitlin advocates for a wide variety of issues, with a focus on criminal justice reform, combatting white supremacy, and fighting for rural democracy.
Prior to joining Bolton St. Johns, Caitlin was an intern at a bipartisan news aggregate site for New York State where she covered both city and state breaking news. She has also interned at a workforce development nonprofit based in Brooklyn. Caitlin's experience in news media and nonprofit work bring value added services to Bolton-St. Johns.
Caitlin graduated Summa Cum Laude from Skidmore College with a Bachelor of Arts in Political Science. Her undergraduate thesis researched the difference in coverage between nonprofit and for-profit news outlets and was awarded the Periclean Scholar Award. Caitlin was born and raised in Brooklyn.