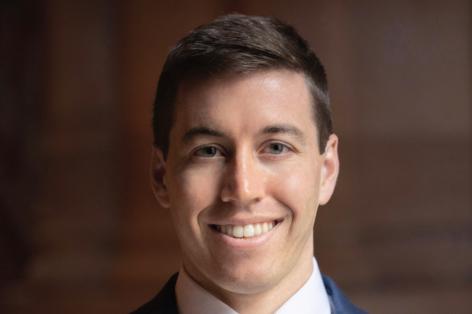 Dave Siracuse joined Bolton St. Johns in January 2018, and has since worked with a wide range of clients on legislative, policy, and budgetary matters in Albany. Dave has represented various clients on housing, technology and health matters; overseeing lobby days and the strategy of building support for legislation.
Prior to joining Bolton St. Johns, he worked at the Rockefeller Institute of Government, conducting various policy-related research as well as political analysis of events such as the NY Constitutional Convention. Other engagements include work at the NYS Executive Chamber Public Safety division, and a mix of education policy research and lobbying/advocacy efforts for the teacher's union, United University Professionals. 
Dave earned a bachelor's degree from Niagara University in 2013, with a double major in political science and international relations. Upon graduation he returned to his hometown of Greece, NY where he was promoted to Director of Field Operations for a local campaign as well as a Summer Youth Program Monitor with RochesterWorks, responsible for the recruitment and hiring of low-income youth for summer employment.
Dave is also a 4th year doctoral candidate in Political Science at SUNY Albany. He has completed his coursework and comprehensive exams in Public Policy and American Politics, covering topics such as quantitative and statistical methods, elections and campaigns, lobbying, political scandal, and health, education and foreign policy. His dissertation research will continue to study political scandal and the intersection between framing, the media, and public policy responses.  He was also the head teaching assistant for Introduction to American Politics at SUNY Albany from 2015-2018.