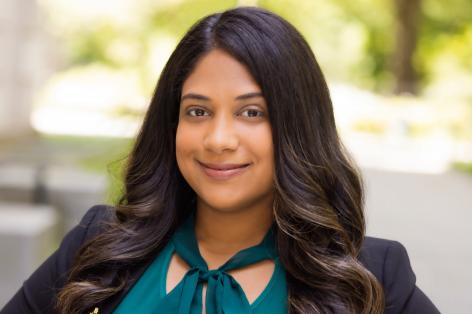 Keyla Antigua serves as the Executive Vice President of Government Affairs in NY/NJ at Bolton-St. Johns. In this role she oversees a team of lobbyists on behalf of clients in business, technology, labor, education, social services, transportation, health care, public affairs and the arts. During her career she's successfully lead advocacy campaigns that have changed laws and regulations, established millions of dollars in program funding and forged public private partnerships across the tri-state area on behalf of her clients. She leads our representation efforts at the Port Authority as well as in Albany and Trenton.
Prior to Joining Bolton-St Johns, Keyla was the Assistant Director of Public Policy at Children's Aid, one of New York City's largest and oldest nonprofit. As a member of the office of public policy at Children's Aid, Keyla's primary focus was to develop, lead and implement Children's Aid's legislative and policy agenda. Through her tenure at Children's Aid, Keyla has over a decade of experience in the grassroots advocacy, government relations and public policy fields.
Additionally, Keyla has a robust achievement record of leading coalition work throughout the city and state. Most notably, Keyla was an active steering committee member of the Campaign for Children, a city-wide coalition that successfully advocates for equitable funding for early childhood education and after-school programs and the Fostering Youth Success Alliance, a state-wide coalition that advocates for additional resources in higher education for youth in foster care. Keyla also brings direct service experience through her co-founding and development of the Community Building Summer Internship, a summer internship that affords young people in underserved communities the opportunity to intern in elected officials' offices.
Keyla serves on the New York State School Based Health Alliance's (NYSBHA) Board of Directors, where her leadership on the budget and legislative priorities of the Alliance has gained her recognition. She was the first ever recipient of the NYSBHA's Advocacy Award. Keyla has also been recognized as leader in her field by City and State New York Magazine, AMNew York and Schneps media on numerous occasions.
Keyla has a B.A. in Politics and Sociology from New York University and a Master of Science in Urban Policy Analysis and Management from The Milano School of International Affairs, Management and Urban Analysis at The New School. Keyla is a proud New York native and first-generation immigrant. Keyla now lives in New Jersey with her husband, David and their children.