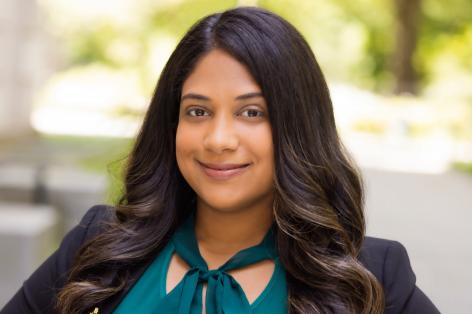 Keyla Espinal Antigua serves as the Vice President of Government Affairs at Bolton St. John's. Keyla was formerly the Assistant Director of Public Policy at Children's Aid, one of New York City's largest and oldest nonprofit. As a member of the office of public policy at Children's Aid, Keyla's primary focus was to develop, lead and implement Children's Aid's legislative and policy agenda. Through her tenure at Children's Aid, Keyla has over a decade of experience in the grassroots advocacy, government relations and public policy fields.
Additionally, Keyla has a robust achievement record of leading coalition work throughout the city and state. Most notably, Keyla was an active steering committee member of the Campaign for Children, a city-wide coalition that successfully advocates for equitable funding for early childhood education and after-school programs. Similarly, Keyla has become a respected tenant leader and organizer in the Manhattan neighborhood where she was raised.
Keyla also brings direct service experience through her co-founding and development of the Community Building Summer Internship, a summer internship that affords young people in underserved communities the opportunity to intern in elected officials' offices, at all levels of government, and expand their knowledge of community engagement and public service.
Keyla serves on the New York State School Based Health Alliance's (NYSBHA) Board of Directors, where her leadership on the budget and legislative priorities of the Alliance has gained her recognition. Most recently, she was the first ever recipient of the NYSBHA's Advocacy Award.
Keyla has a B.A. in Politics and Sociology from New York University and a Master of Science in Urban Policy Analysis and Management from The Milano School of International Affairs, Management and Urban Analysis at The New School. A New York native, Keyla now lives in New Jersey with her husband, David and their two young sons.