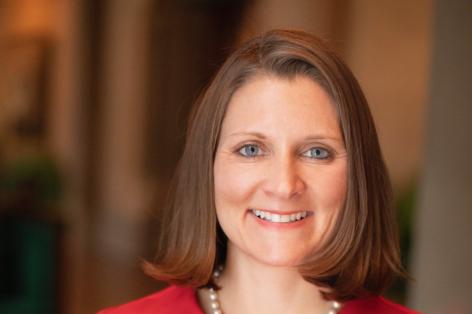 Jessica Davos joined the Albany office of Bolton-St. Johns in September of 2018. Previously, Jessica spent twelve years working in collegiate athletics as a successful lacrosse coach at several top schools in the northeast, including Division I Universities, Harvard and the University at Albany.
During her tenure as a coach, Jessica was able to sharpen and refine her strategic planning, recruiting and communications skills as she led her UAlbany teams to a top-five defensive rank nationally for 5 out of 8 years, along with 8 appearances in the America East Championship, including two conference titles and four trips to the NCAA tournament.
While coaching, Jessica always maintained a close and strong connection to politics and public policy. She now brings her passion for politics and her highly developed organizational, critical thinking and communications skills to Bolton-St. Johns in service of a broad array of clients.
Jessica is a graduate of Syracuse University with a Bachelor of Arts in English and Textual Studies and a minor in Psychology. While at Syracuse, she was a four-year member of the nationally-ranked women's lacrosse team. A native Upstate New Yorker, she was born in Rochester, raised in the Capital Region, and graduated from The Albany Academy for Girls. Jessica currently lives in Albany with her husband, Jim, and daughters Alexa and Ashley.