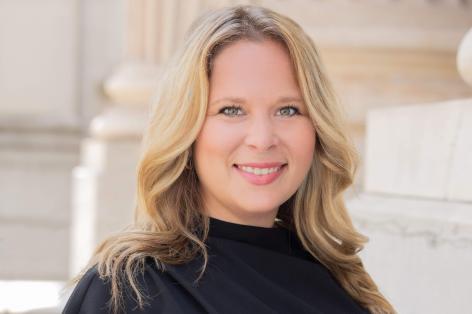 Jordan joined Bolton-St. Johns in 2023 as a Vice President. Jordan's focus is on the firm's federal lobbying practice as well as special projects.
Jordan joins BSJ after spending nearly five years in the New York State Governor's office, most recently in Governor Kathy Hochul's administration as Director of New York City Intergovernmental Affairs. In that role, she served as the main liaison between the governor's office and New York City-based elected officials, in addition to business, community, faith-based and union leaders. During her time as Director of New York City Intergovernmental Affairs Jordan served as the intergovernmental affairs liaison for New York City based infrastructure projects as well as housing, public safety, education and transportation policy.
Prior to that, her roles in the Executive Chamber included Deputy Director of Downstate Regional Affairs and Queens Regional Representative. Her accomplishments in these roles include serving as the lead intergovernmental liaison for projects, including the redevelopment of LaGuardia Airport, JFK Airport, and the UBS Arena. Jordan has worked with the Federal Government in order to bring a joint State-Federal mass COVID-19 vaccination site to New York City. She also worked with the White House, Congressional Members and FEMA to coordinate disaster relief when Hurricane Ida hit New York.
In addition to her experience in the Governor's office, Jordan also worked for NYC Council Member Lancman as his Director of Operations for four years. Prior to her government experience, Jordan has worked on numerous campaigns throughout the Hudson Valley, New York City and Long Island including Congressional, State Senate, Assembly, NYC Council, County Legislator, Town Council and Town Justice campaigns.
Jordan is a graduate of Pace University in Pleasantville, NY and resides in Queens, NY.