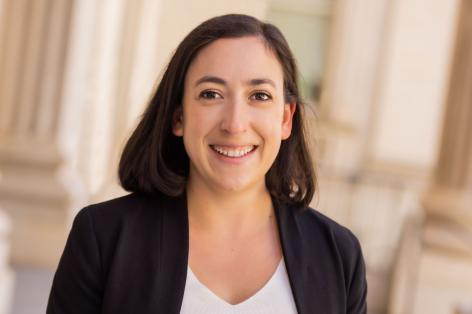 Julie joined Bolton-St. Johns in 2015 and advocates for a wide range of clients in New York City and State. She has built a strong record of delivering budgetary and legislative results for clients, understanding how to break through government gridlock, build consensus, and achieve client objectives. She represents a broad range of companies, nonprofits, and national associations covering topics including consumer protections, energy, criminal justice, affordable housing, economic development, civil rights, transportation, and community based issues.
Julie has a proven track record of success. In 2020, she successfully lobbied for the passage of the Child Parent Security Act, which legalized gestational surrogacy and ended the discriminatory practice of second parent adoption. Additionally, in the first year of representing an established non-profit organization, Julie more than doubled their City Council funding and continued to increase their funding by threefold in subsequent years. Julie delivers value-added services to clients including advising on strategic messaging, coalition management, community relations, and event management.
Prior to joining Bolton-St Johns, Julie worked in the New York State Assembly in the Communications and Information Services Division for the majority conference. She conducted in-depth research on a variety of topics for the majority conference, including key legislative priorities for the conference and research on entities applying for funding through the state budget. Shortly after graduating college, Julie had the honor of interning at City Harvest in the communications department and saw first hand the critical services NYC's nonprofits provide to neighbors in need.
Julie serves on the Innovation Council for the Eleanor Roosevelt Legacy Committee, dedicated to electing pro-choice Democratic women to all levels of Government in New York. She was named a "New York City Rising Star" by City & State magazine on their 2020 "40 under 40" list. Julie is a graduate of Skidmore College in Saratoga Springs, NY.