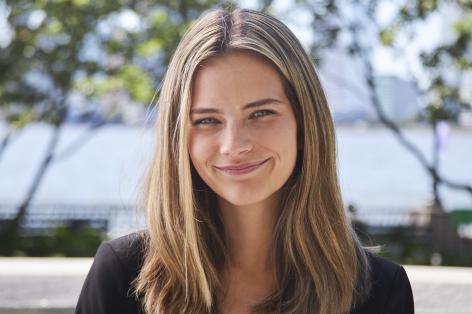 Sage Cihak joined Bolton St. Johns in January 2021 and has worked with a wide range of clients on legislative, policy, and budgetary matters in New York State, New York City, and Washington DC. She primarily conducts research, coordinates outreach, and formally advocates on behalf of client's and their agendas. In this capacity she has helped advance clean energy initiatives, criminal justice reform, fair housing standards among other measures important to her.
Prior to joining Bolton St. Johns, Sage worked as administrative intern at the office of Lieutenant Governor Kathy Hochul in Buffalo, New York. She also worked as a Development Assistant for the Department of College Advancement at SUNY Geneseo. Throughout her years working for the department, she became a top earner for the college, advised advocacy efforts and advanced social justice initiatives through wide-reaching platforms which she helped to build. Prior to that Sage interned for the organization WomenElect, where she helped craft a curriculum that gives women the tools and knowledge they need to run for office.
Sage was raised in Buffalo, New York. It was there she gained her initial passion for politics, following and assisting on various local campaigns. Sage is a proud graduate of the State University of New York at Geneseo, holding a bachelor's degree in political science.