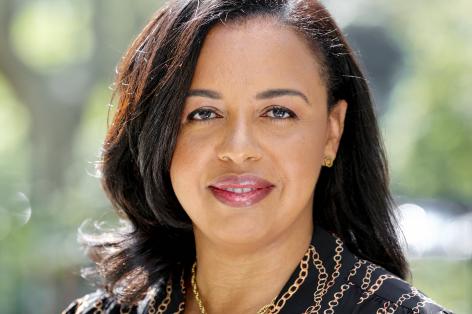 Violet is a Partner at Bolton-St. Johns. Spanning more than 20 years, Violet began her career working for the New York State Assembly and served eight years as a member of the Assembly Majority's Program and Counsel Staff as the Analyst for Alcoholism and Substance Abuse and the Senior Legislative Analyst for the Health Committee, respectively. As the Senior Analyst for the Health Committee, she managed the legislative agenda for one of the largest committees in the Assembly and played a key role in negotiating the Health Budget. After leaving the legislature, Violet moved to New York City, becoming a highly regarded government relations professional, directing policy and advocacy for high profile organizations like the Fund for Modern Courts, the Children's Health Fund, and the Morgan Stanley Children's Hospital of New York Presbyterian. Eventually, Violet became a contract lobbyist working at some of the state's premier firms before joining Bolton-St. Johns in 2016. In December 2020, Violet graduated from Hunter College with honors with a MA in Urban Policy and Leadership.
Before joining Bolton-St. Johns, Violet was a Vice President at the Parkside Group and a Senior Vice President at Mercury Public Affairs. Violet coordinates lobbying efforts for clients on both city and state levels. She has developed relationships with key policymakers and staff throughout the state. Violet's work has taken her to municipalities and cities outside of New York City, including Syracuse, Buffalo and Westchester County and Long Island.
Over the years, Violet's has cultivated a diverse portfolio, representing academic institutions, hospitals, publicly traded and private companies, labor unions and non-profits. Whether they are a corporation or a small non-profit, all of Violet's clients are valued and important and receive top quality strategic consulting and guidance. Violet brings her years of experience and relationships to help clients achieve their goals. She has led successful campaigns resulting in the passage of significant pieces of legislation and continues to help secure millions of dollars in budget funding for organizations.
Violet has received commendations for her work, including being recognized as one of City and State's 40 under 40 Rising Stars for New York City in 2012. In October, Violet was named as one of 50 people in Manhattan who are key players in the world of New York politics and government in City and State New York's 2020 Manhattan Power 50.
A graduate of the State University of New York at Albany, Violet earned her bachelor's degree in English. In December 2020, Violet graduated magna cum laude with a master's degree in Urban Policy and Leadership from Hunter College..