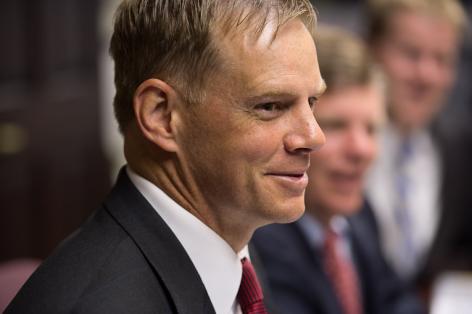 As former Director of the Council on Health Care Financing, Tom served as one of the chief health expert aides for the Speaker of the New York State Assembly. He negotiated and wrote many of the most significant state laws relating to health care, including: the annual Medicaid budget; the law establishing the state's hospital reimbursement methodology (NYPHRM); the Health Care Reform Act (HCRA); the mandatory Medicaid managed care law; the law establishing the Early Intervention program; and provider prompt payment laws.
Tom also served as Director of State Governmental Relations and Health Finance for the Greater New York Hospital Association, where he was the chief state lobbyist. He was previously Vice President for Managed Care and Graduate Medical Education for the Healthcare Association of New York State (HANYS).
Prior to joining Bolton-St. Johns, Tom headed Connolly Government Relations, a firm specializing in lobbying and consulting services for health care.