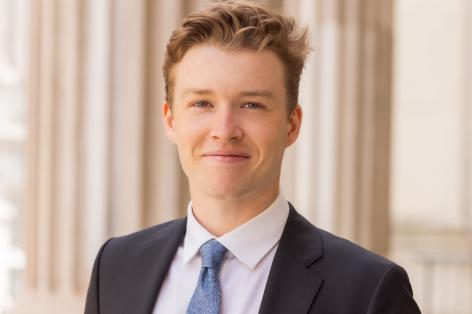 Jack White joined Bolton St. Johns in September 2021 and works with clients on legislative, policy, and budgetary matters in New York City and New York State. Jack specializes in conducting in-depth research, assisting in advocacy efforts, and developing outreach strategies on behalf of a wide range of clients, covering topics including equitable access to housing and healthcare, clean energy and environmental protection, and community development.
Prior to joining Bolton St. Johns, Jack worked as an intern at the Westport Land Conservation Trust. In this capacity, he coordinated volunteer efforts and aided in the stewardship and preservation of protected habitats and wildlife areas. He also worked as a campaign assistant for Assembly Member Ken Zebrowski, in his run for Rockland County District Attorney. Prior to that, Jack worked as a research assistant for Dr. Diego Bernal, conducting lab research and data analysis on pelagic sharks and the varying biological impacts of fishing practices.
Jack holds a Bachelor of Arts in Political Science from the University of Vermont.