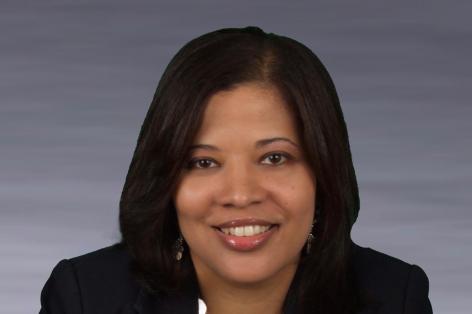 Juanita Scarlett is a Partner at Bolton St. Johns, where she advises clients in the healthcare, energy, economic development and education sectors on their public policy and public affairs objectives. Ms. Scarlett brings with her a wealth of government, communications, and private sector experience. Before joining Bolton St. Johns, Ms. Scarlett was a Managing Director at Park Strategies, a leading government relations firm and a Managing Director at McKenna Long & Aldridge, an international law and public policy firm.
Previously, Ms. Scarlett served in the administration of Governor Andrew Cuomo as Executive Vice President for Strategy, Policy and Public Affairs at the Empire State Development (ESD) Corporation, New York State's primary agent for economic development. There, Scarlett spearheaded the agency's legislative and public policy agenda and managed its strategic business initiatives. She also served as the Director of Intergovernmental Affairs to Attorney General Andrew Cuomo.
Ms. Scarlett also served in the administration of Governor Eliot Spitzer as the Executive Advisor for New York Government Affairs at the Port Authority of New York & New Jersey. Ms. Scarlett was also Press Secretary to Attorney General Eliot Spitzer from 2000 – 2006, and also served as Speechwriter for the Department of Law.
Ms. Scarlett began her career in public service as Press Officer to former New York Governor Mario M. Cuomo. In addition to her extensive public sector background, Scarlett has held public affairs executive positions with the American Stock Exchange and MTV Networks.
Ms. Scarlett has extensive political campaign experience as well. She has served as a communications strategist for local, state and national campaigns including serving as the Communications Director for John Liu for City Comptroller in 2009, as a regional press secretary in the battleground state of Florida for the 2004 Kerry-Edwards Presidential campaign.
Ms. Scarlett has been recognized by City and State and one of the 100 Most Influential New Yorkers and one of the Top 50 Public Affairs Consultants (2021); received the Newland Award for Best Commentary by the American Society for Public Administrators; and received the 2015 "Woman of Courage" award from the Brooklyn Anti-Violence Coalition. She has written an Op-Ed healthcare column for the New York Daily News and was featured in a New York Times profile"How a Brooklyn Sisterhood of Black Women Became National Power Brokers" in December 2020.
Scarlett holds a B.S. from Syracuse University. Scarlett is the president of the board of Stars of New York Dance, an arts and cultural charity, serves on the boards of the Citizens Union Foundation, a good-government watchdog group, and Camp Fort Greene, a technology-based camp for youth. Ms. Scarlett also is an Advisory Committee Board Member for the NYU Wagner School of Public Health NYC 2025 and Co-Chair of CUNY's Medgar Evers College Forward Committee.