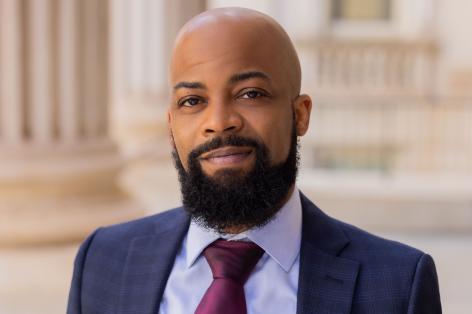 Lloyd Lesperance is a Vice President at Bolton St. John's with nearly a decade of experience in New York City government and the non-profit sector. Lloyd was formerly the Chief of Staff at the Freelancers Union, where he managed the daily operations of a 500,000 member national union for independent workers, as well as member engagement and programming at the NYC Freelancers Hub. While at the Freelancers Union he spearheaded the development of member committees to inform programmatic decision-making and led advocacy campaigns to pass wage-protection legislation in cities across the nation.
Prior to joining the Freelancers Union, Lloyd spent six years working in the New York City Council, serving as a Legislative Assistant and later as Chief of Staff to Council Member Rafael Espinal. In this role Lloyd managed district office operations, assisted in setting legislative priorities, and oversaw the distribution of the $6 million member item budget to community organizations. He developed expertise in land use matters and affordable housing development through his work on neighborhood rezoning projects in East New York and Bushwick. While working in the City Council he also managed and participated in projects related to urban agriculture, the nightlife industry, consumer affairs, and community engagement.
Lloyd earned a Bachelor of Arts in Political Science from The Catholic University of America and a Juris Doctorate from New York Law School. He currently serves as a Board Member and General Manager for Gjoa SV Yellow Hook Soccer Club, which is committed to removing "pay to play" barriers in organized soccer. He lives in Flatbush, Brooklyn with his partner Susanna and his beloved pitbull Lela.