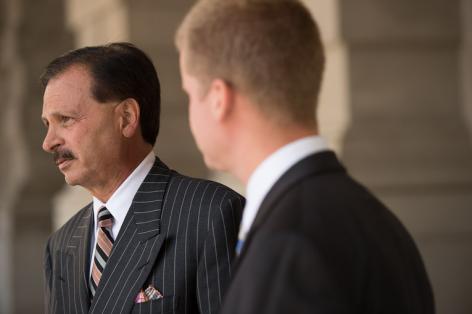 Giorgio opened the Albany office of Bolton-St. Johns in 1996, elevating the firm from its New York City roots to a government relations powerhouse that has been consistently ranked among the top five lobbying firms in New York State. He has grown the firm from three employees to over thirty, and expanded operations with a Western New York office located in Buffalo, providing coverage throughout the state.
As a lobbyist, Giorgio has serviced clients in nearly every sector of the economy, developing and executing strategies on a diverse range of issues such as labor, technology, telecommunications, energy, gaming, Native American affairs, development, insurance and education, among others. With 30 years of experience, he has extensive knowledge of the legislative process and what it means to New York State clients.
He has worked on several successful procurement projects, including the New York State Medical Marijuana Program, the Department of Corrections Inmate Telephone System, the Upstate casino expansion, the New York State Prescription Drug Program, valued at $1 billion per year, and the New York State Mental Health Contract, valued at $120 million per year. He also spearheaded efforts leading to the deregulation of the cellular telephone industry, secured $20 million for a soccer stadium in Rochester, and $8 million for a project with the New York Botanical Gardens.
Prior to joining Bolton-St. Johns, Giorgio was Legislative and Political Director for the 55,000-member Public Employees Federation (PEF). While at PEF, he handled contract negotiations for the union and restructured the PEF PAC. He was the union liaison to the AFL-CIO and the Public Employees Conference. During his tenure, Giorgio was responsible for numerous improvements to the state pension system, including reform bills that allowed Tier 2-4 members to retire at age 55 with 30 years of service without penalty.
Giorgio began his career with the United Auto Workers (UAW), working as a political and union organizer and later served as District Director for Congresswoman Louise Slaughter, where he was responsible for developing and implementing outreach plans with elected officials, labor unions, and constituents.
Giorgio was born and raised in Rochester, NY, and currently resides near Albany with his wife, Maureen, and their dog Jackson. He attributes his tireless work ethic to his parents, who immigrated to the United States from Italy following World War II.