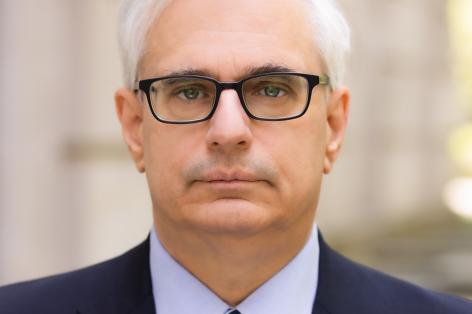 Prior to joining Bolton St-Johns, Mike served as Director of Finance for the New York City Council. As Director of Finance, he specialized in the areas of budget, tax policy and pensions. He also worked in the New York City Mayor's Office of State Legislative Affairs, where he represented the City's position on civil service, pension and tax-related matters to New York State. He has also served as General Counsel to the New York City Districting Commission. Prior to that, as Assistant Director for Intergovernmental Aid for the New York City Council, Mike was responsible for developing the Legislative agenda for the Council, at both the state and federal levels.
Mike was a principal lobbyist and the legislative counsel to District Council 37, the largest municipal employee union in New York. He also worked in private practice with the law firm of O'Dwyer and Bernstein, and worked as Assistant Attorney in the Brooklyn DA's office.
As a Partner and lobbyist at Bolton-St. Johns, Mike assists clients with issues before the State, as well as Local governments, public authorities and corporations. His prior experience as Legislative Counsel has enabled him to assist clients who are interested in partnering with the greater New York business, labor, academic and non-profit communities. Mike's background and experience have made him a valuable resource to the Bolton-St. Johns team; allowing him to work on issues involving tax policy, budget, procurement, environment, education, transportation, technology and community outreach.
Mike received his law degree from New York Law School and B.A. from Iona College.